We love to think that our doors are wide open to anyone who wants to come. So an important part of our work is to welcome people who come for baptism, weddings and funerals. These are called the 'occasional offices'. We think they're really important, because they're a way in which we get to know people who aren't yet part of Christ Church. We hope they (and you!) come to join us.
Christ Church's Director of Music is Tim Ingold
Music-for-Worship at Christ Church
God has blessed the church with a whole range of different styles of music.
Music is a vital and natural part of the worship of God, and it has been so since the days of the patriarchs.
The choir of Gloucester Cathedral sang at the consecration of Christ Church, just 175 years ago; but within a few weeks a robed choir was established here, and it has been the backbone of the strong musical tradition here at Christ Church ever since.
Tim conducts our choir, heads up the work of our worship group, and oversees occasional one-off contributions by other forces.
The worship group form part of the music-for-worship team here at Christ Church. With a flexible membership of around 17, we are a group of music-loving, worship-loving, singing and instrument-playing people who aim to share our joy with our fellow Christians week by week. Led by Beck Donaldson and working alongside our clergy, we provide music to enhance the themes of each service and to draw people into God's presence. Sometimes exuberantly up-beat, sometimes reflective, our music is drawn from a wide variety of sources eg Iona responses, Psalm Songs, traditional hymns played by brass quartets, contemporary worship songs, new versions of old hymns etc – where appropriate we've used jazz classics, film music and chart hits containing sacred truths which can all help 21st century souls to see the face of God.
On Sunday mornings (except for family services), school age children may go to these groups:
Scramblers for Key Stage 1,
Explorers for Key Stage 2 and
Pathfinders For years 7 to 9.
We also have a Creche for pre-school children to withdraw to during the service, when required.
For more details, please speak to Rev Mike Smith
Also
Messy Church / Family Time
Saturday's 4pm-6pm Gloucester Road School, Gloucester Road, Cheltenham, GL51 8PB
​
Friendship club is for seniors, but not exclusively.
Lunch Club and Afternoon Tea Meetings on the 2nd and 4th Wednesdays in the Harwood Hall, (except August when outings are arranged).
We meet for lunch 12.00 for 12.30 (pre booking required) together in the Harwood hall.
A Speaker is arranged to entertain and inform us for about an hour after lunch,
2.30pm - 4.00pm.
No booking is required for this. We then have tea and cakes together.
Cost are:
Soup & Cheese Lunches £3.50
Salad Bar in Summer £3.50
Afternoon meetings-Talk/entertainment with tea and cakes £1.50, Talk only £1.00.
If you are interested.
Please call Tina Benney on 01242 512246
Mother, Baby and Toddler Group
Christ Church Mother, Baby and Toddler Group aims to support young parents by providing a range of toys and activities suitable for babies and pre-school children.
We meet on Mondays from 1.30 until 3.15 in the Harwood Hall in Christ Church Parish Centre.
All are welcome and many long lasting friendships are made between parents and also children. The cost is £1 per family. Tea and coffee are served and a snack time is organised for the children.
For further information please ring
Sarah O'Meara on 01242 513067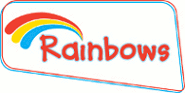 HERE TO HELP:
CHRIST CHURCH PASTORAL TEAM
​
HERE TO HELP: CHRIST CHURCH PASTORAL TEAM
Our Pastoral Team consists of 13 volunteers. It exists to offer support to
anyone who would value it. Please don't suffer in silence: if there's a way in
which the team could help you or someone else you know, please contact
Pastoral Co-ordinator Martin Osborne
[07979 797967]
Uniformed Organisations:
We have three thriving girls groups that meet on Thursday evenings:
Rainbows Thursdays 5pm to 6.00pm in Bayshill/Lansdown
Brownies Thursdays 6pm to 7.15pm in Harwood Hall
Guides Thursdays 6.15pm to 7.45pm in Bayshill/Lansdown
Please contact Maureen Jones on
01242 5171283 if interested in joining us.
Sadly Christ Church currently has no groups for boys- Any Volunteers?
Christ Church Coffee Morning
For anyone needing a coffee and a chat on a Wednesday morning.
We are open in the Alstone Porch at the back of church from 10.00am to 12 noon.
We have coffee and biscuits and sometimes cake together.
Newcomers are welcome, please call Dee Rice on 01242 231764 for more information and an introduction.
House / Home Groups
for Bible study and Fellowship
​
Youth at Christ Church, aka y@cc
​
We are an informal friendly group for years 9 to 13 who meet on a random basis to support and encourage each other.
Activities we have enjoyed together include picnic, 10 pin bowling, cinema; laser tag and barbeque.
If you are interested in joining us,
please call Amanda on 01242 690319 to be put on the invite list.